When we moved in the basement was completely unfinished. It was big but needed some love. The first thing up was waterproofing....it was expensive and not fun but it was a must before we could move forward in finishing it up. By no means is the basement done nor is it perfect. It is however a wonderful place for us to go as a family. The family room is huge and we put it to much use in the winter months.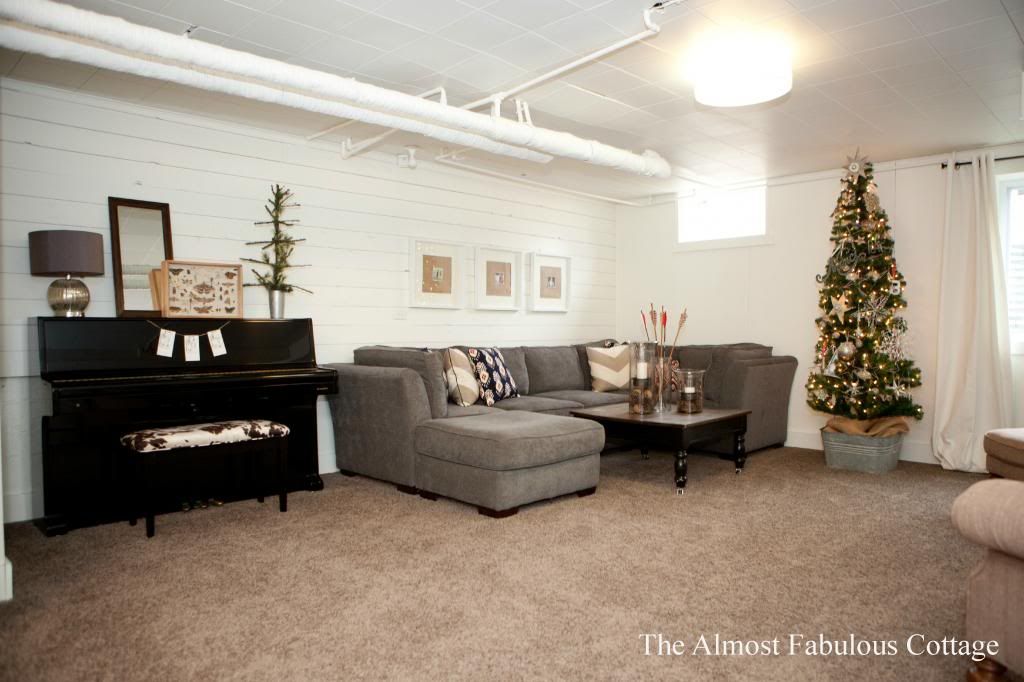 The room allows space for a large sectional, two over sized wing chairs, a piano, and toy area. For your viewing pleasure I removed the mini trampoline, tumbling mat, and 7 riding toys....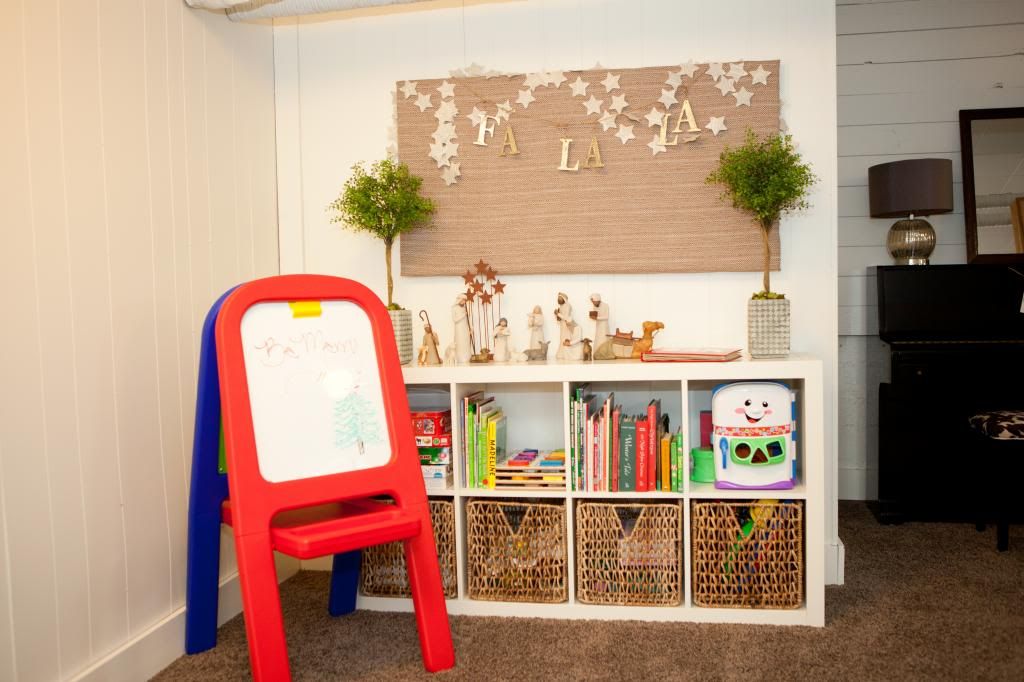 Below is the before...we used to use this room for riding bikes in the winter.
The laundry room is still in need of a floor but we again ran out of time. We had the entire room painted and then just did a little decorating. I salvaged the sink from a friend and am in love.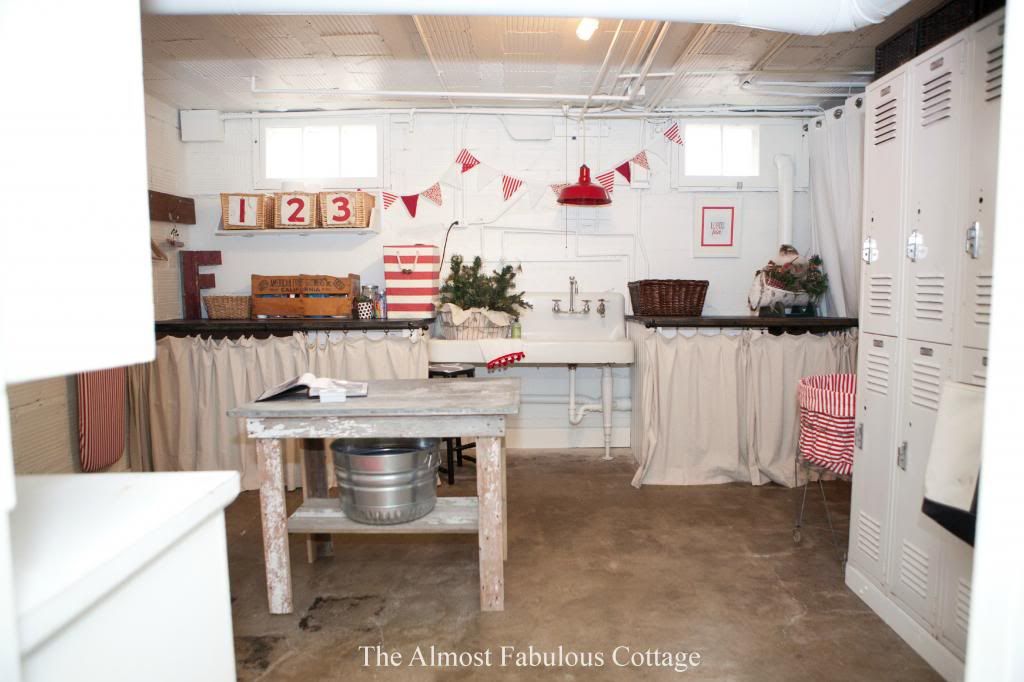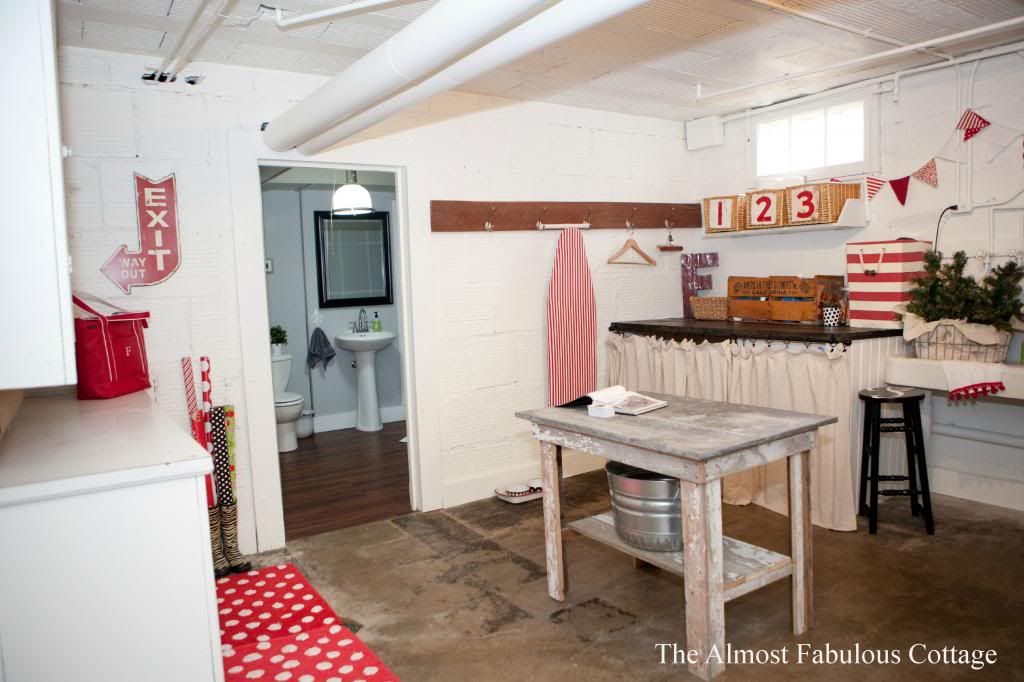 The laundry room is the first room you walk into when entering the basement so it needed some love.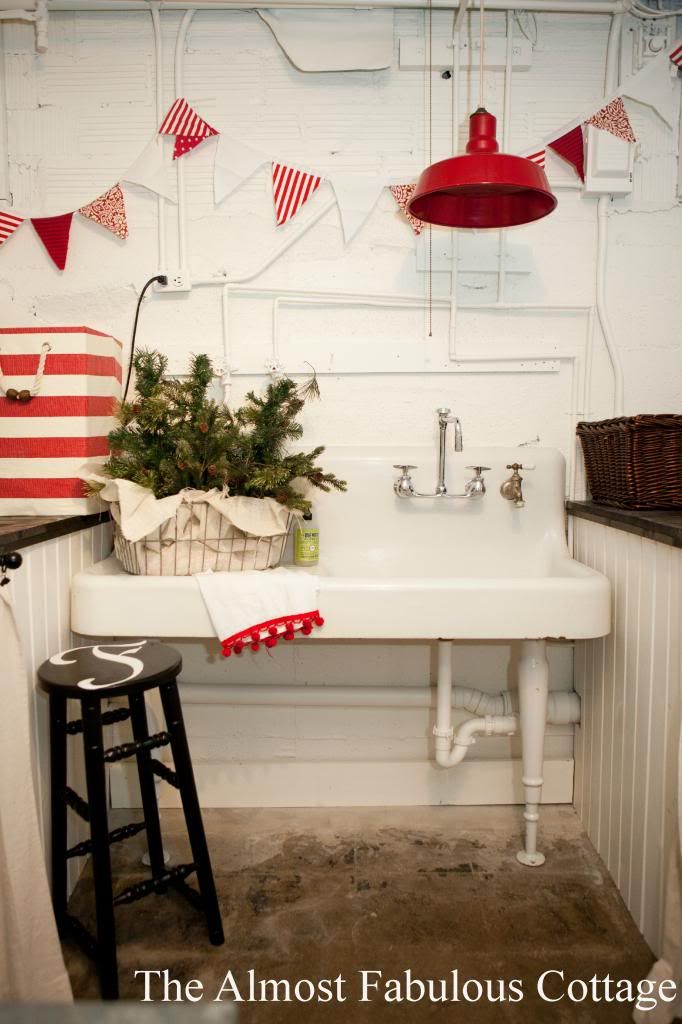 I love my sink!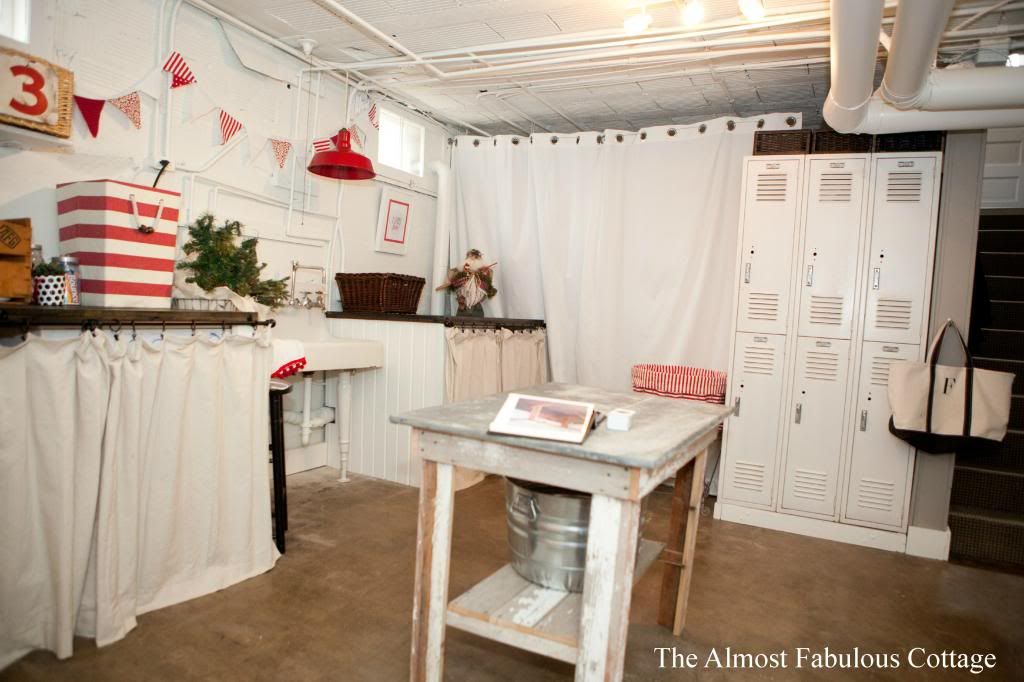 My Dad found the lockers and they work great for storage and as a room divider (my storage room is beyond the curtain)
Below is the lovely before our laundry room and the old sink.
Lastly is the bathroom we remodeled. It's nice and spacious and is intended as the boys bathroom!
Thanks for stopping over. My plan is to finish up the decorating of the family room. It's quite sparse right now and not fully done. Since the tour I have already added somethings and moved a few things around. I'll keep you posted!