Miss Julia turned 3 and no surprise to me she requested a black dragon party. (For those of you who don't know the black dragon is named Toothless and is from the movie "How to Train Your Dragon.") Lucky for me our family has embraced the color black and I have a slight obsession with black and white polka dots. I had everything on hand and am so thankful
Renee
was able to whip up some art for her "theme". Thanks again Renee!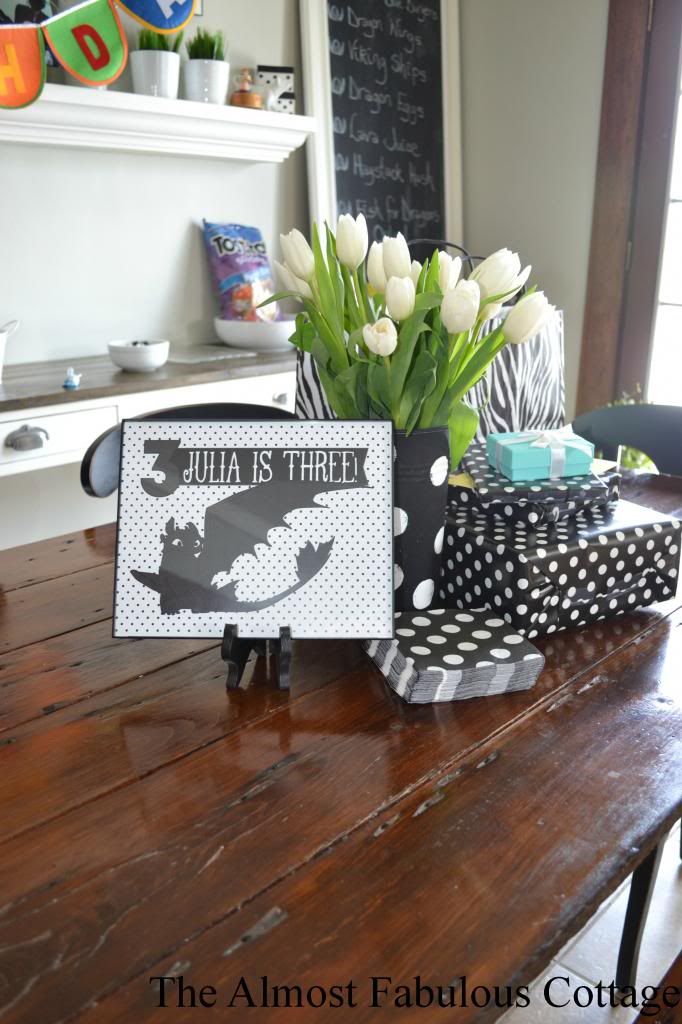 My Mom was in charge of the chalkboard. We did a little "Viking" theme. It was fun. I thought I photographed the food but sadly did not. Oh well you get it....
Avery insisted everyone wear black. Don't tell Jude he is wearing his sisters shirt :)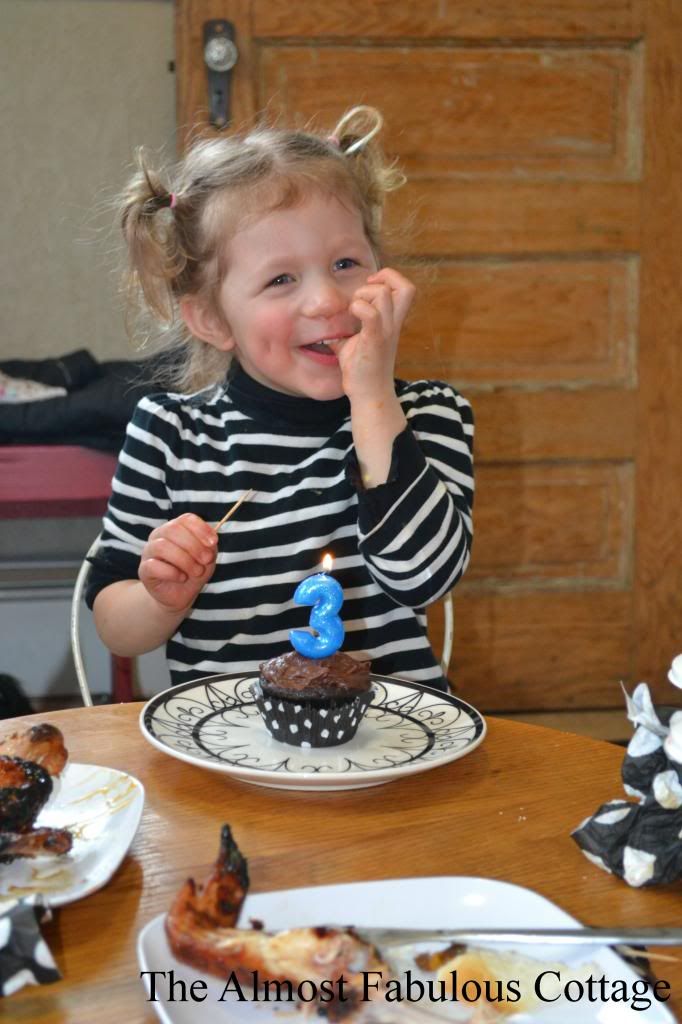 Happy Birthday sweet girl! You are definitely your own person and have quite the personality. We love you so much!
Just for fun here is the link to her
2nd birthday
. The girl loves a good party!