My best friend
Renee
was given the honor of co-hosting the Spring Pinterest challenge. In blog world this is a BIG DEAL. We attempted to explain this concept to our husbands....they didn't get it. But I know all of my loyal readers know :) So since Renee was hosting I figured I could attempt to get my act together and join in on the fun. For those of you who don't know Pinterest is a wonderful site that lets you gather all sort of inspiration and always have the original source. I love it and have been known to go a bit crazy.
Back to the challenge.....the entire goal is to stop pinning and start doing. I decided to FINALLY tackle my mantel and side table in the living room. I have MANY inspirational pictures on my various boards but I decided to gather a few and finally tackle my mantel. It's still not "done" but I think it's much better.
Pinterest
inspiration
via
The topiaries were made downtown at 509. For all of my local readers please do stop down there as Julie has a WONDERFUL selection of all things home.
After I worked on the mantel I directed my attention to the other side of the room.
Above is the before....look at that sad little table :(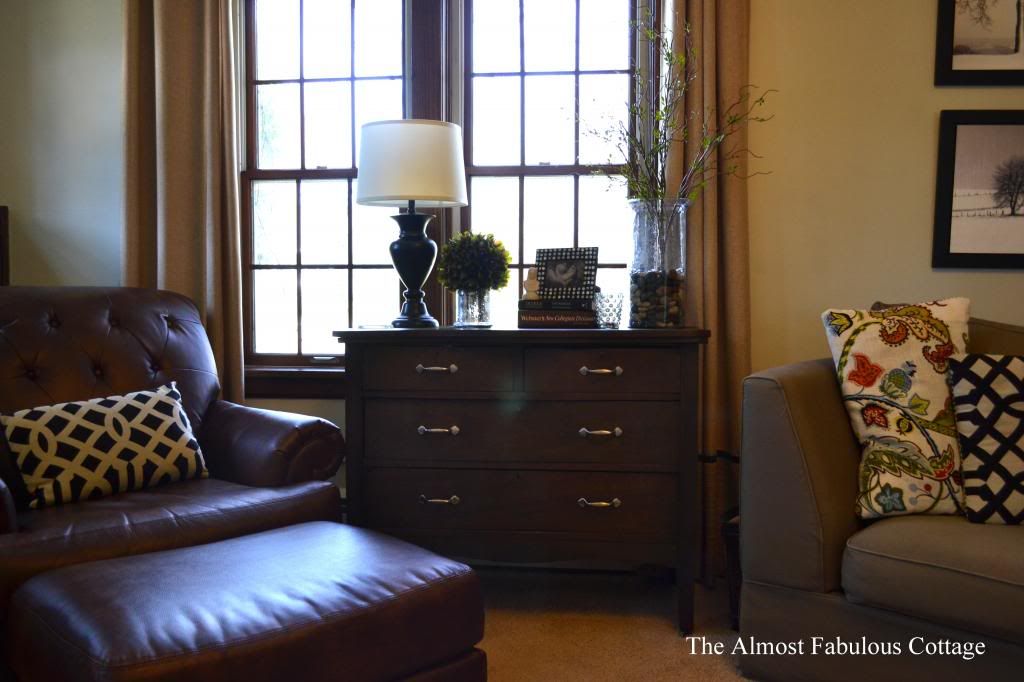 I decided to swap out my old pedestal for an old dresser we had on hand. I like how it fits the space much better. (sorry for the poor photo). I also love the added storage!
PS Don't worry the sad little table is no longer sad in it's new home in the basement!
Pinterest
inspiration
via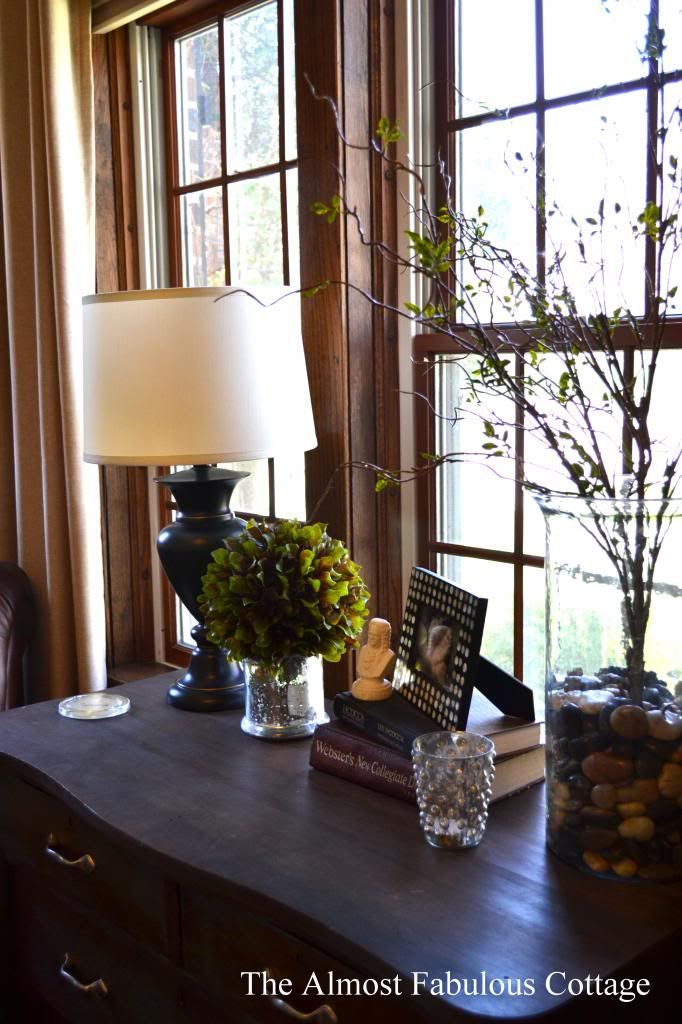 The only new items are the green orb and the willow branch. I had to laugh at my little "bust" I found it while cleaning out my piano bench from childhood.
This photo was not a part of the challenge but while at 509 I was going on and on about a sunburst mirror that I passed up years ago. Julie happened to have this one on hand and told me to try it out. I am aware it needs to be hung a tad higher (it's on the nail we already had) but I am debating on painting it a light silver or even white....thoughts? Jacob loves it as is and says it must stay. Let me know what you think as I love hearing from you!
Pinterest
inspiration
via
Follow me over on
Pinterest
!